Hi guys,
I recently bought the following system:
4 x DS-2CD2T55FW-I5 (Hikvision 5MP POE IP 50m EXIR Bullet)
1 x 4TB Seagate SkyHawk HDD
1 x DS-7604NI-K1/4P (Hikvision 4 Channel POE NVR)
The issue I am having is that the cameras only record continuously for around 22/23 days, I need 30 days.
I used the HikVision calculator and it says I only need 3TB to achieve this. However I have 4TB and can only manage 22/23 days.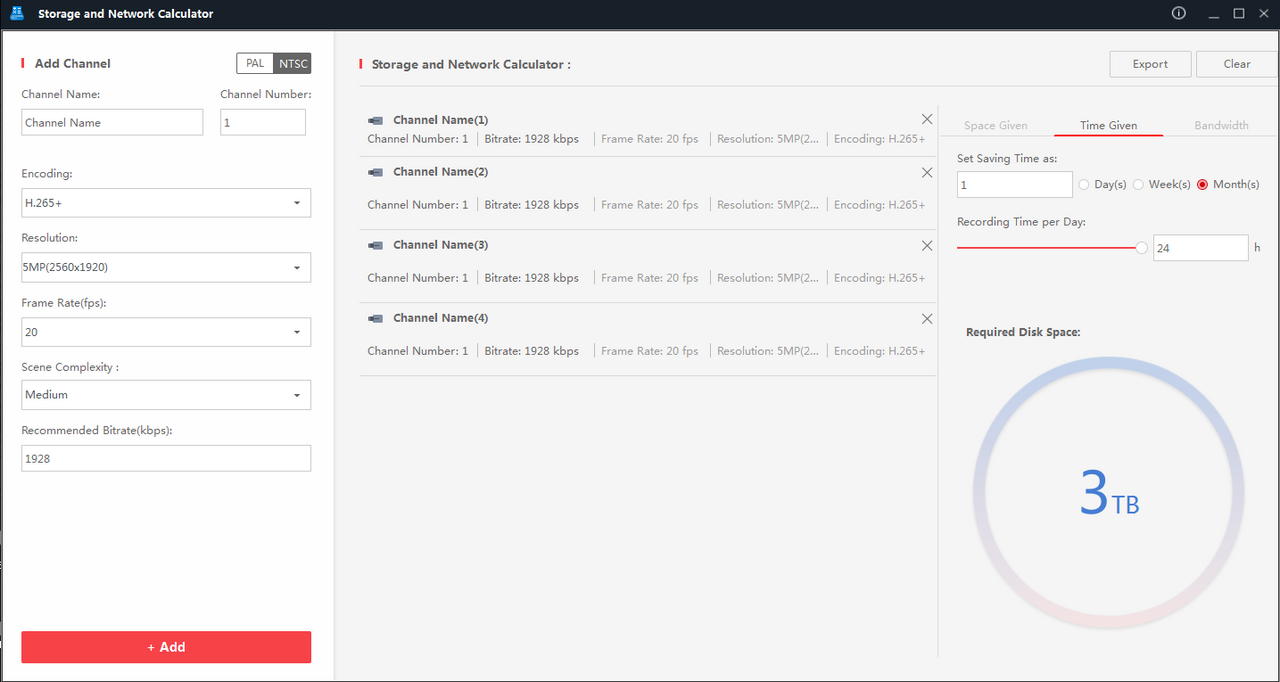 The cameras are H.265+ compatible, which I assumed was the best way to record on these 5MP cameras but am now considering playing withe the BitRate as I'm not sure what else I can do besides put more HDD space in?
Any help would be much appreciated.
Kind regards,
SAS.